Search All Jackson Hole Real Estate
Search
Featured Listings
$5,700,000
5 Bedrooms
5 Bathrooms
3920 SqFt
3 - W Snake N of Wilson
Residential - Single Family
Recent Listings
$750,000
2 Bedrooms
2 Bathrooms
1209 SqFt
2 - Racquet Club/Teton Pines
Residential - Condo/Townhouse
Recent Listings
$539,000
1 Bedrooms
1 Bathrooms
1033 SqFt
2 - Racquet Club/Teton Pines
Residential - Condo/Townhouse
Recent Listings
$1,200,000
0.67 Acres
9 - South of Jackson to Snake River Bridge
Land
Recent Listings
$400,000
2 Bedrooms
3 Bathrooms
1720 SqFt
1 - Teton Village
Fractional
Recent Listings
$205,000
2 Bedrooms
3 Bathrooms
1720 SqFt
1 - Teton Village
Fractional
---
Truly one-of-a-kind secluded property for sale in Jackson Hole. Includes Main Home, Guest House, Horse Barn, Caretaker Suite, Outdoor Kitchen, Greenhouse, Pond, and 4.66 acres of horse property.
Enjoy access to the private Tucker Ranch Lank and Snake River inlet. Only minutes away from the ski Mountain, and close to the entrance of Teton National park. Click here for more details.
---
---
Jackson Hole Real Estate Company
Jackson Hole Real Estate Company is a premier Broker & Buyer's Agent offering access to the entire Jackson Hole MLS Search for real estate investment information & property search. We also offer exclusive Property Management services with All-Inclusive 35% contracts; and our approach above all, is to provide a higher level of service that is unparalleled in the industry by offering our clients unique & valuable information on investments in Jackson Hole Wyoming.
If you're interested in buying or selling Jackson Hole Wy Real Estate in the area, we have full access to the largest Jackson Hole MLS search. As your featured real estate agent we will work with you, keeping your best interests at heart when searching for your investment property.
Launched in 1997, the site was designed to offer the most detailed realty information concerning our market. We focus exclusively on Jackson Hole Wy – and we know our marketplace which includes our homes, condos, land, and commercial property for sale – as well as the investment and rental market around them. Whether you are buying or selling your first home or investment property, our experienced team of realtors is here to meet, greet, and exceed your expectations. Call us today 800-687-1154 with questions, consultations or more!
---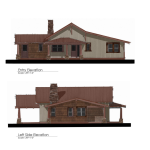 Snake River Sporting Club Jackson Hole
The beautiful Snake River Sporting Club has it all for anyone looking to relocate, or purchase a vacation home here in Jackson Hole! With endless activities that include a golf course, tennis, trout fishing, horseback riding, miles of trails, and much more you will never run out of fun family activities in your new home.  …
Continue reading

Snake River Sporting Club Jackson Hole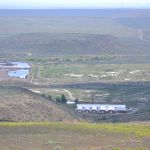 Ranch and Agricultural Real Estate
Many Jackson Hole Real Estate investors overlook the value of purchasing and owning ranch land and agricultural Real Estate investments for their portfolio. Recently our family purchased the White Arrow Ranch in Idaho. It is a few hours drive from Jackson Hole near Twin Falls Idaho. We had an interest in looking into greenhouse development …
Continue reading

Ranch and Agricultural Real Estate
---
Jackson Hole Real Estate Company managed our townhouse for more than five years. I can honestly say that I cannot say anything about their service that was less than excellent. Only recently we decided to sell our unit and again their real estate sales department performed at a very high level. Thank you JH Real Estate Company for doing a great job for us.
Richard and Cheryl Howells - Jun, 2017 -
---