Search All Jackson Hole Real Estate
Search
Recent Listings
$1,495,000
3 Bedrooms
4 Bathrooms
2260 SqFt
10 - South of Snake River Bridge to County Line
Residential - Single Family
Recent Listings
$740,000
3 Bedrooms
3 Bathrooms
2295 SqFt
8 - Town of Jackson
Residential - Single Family
Recent Listings
$1,075,000
0.84 Acres
9 - South of Jackson to Snake River Bridge
Land
Recent Listings
$2,550,000
4 Bedrooms
3 Bathrooms
1.5 Acres
3175 SqFt
3 - W Snake N of Wilson
Residential - Single Family
Recent Listings
$5,750,000
4 Bedrooms
5 Bathrooms
1.14 Acres
5218 SqFt
5 - Skyline Ranch to Sagebrush Dr
Residential - Single Family
---
---
Jackson Hole Real Estate Company
Jackson Hole Real Estate Company is a premier Broker & Buyer's Agent offering access to the entire Jackson Hole MLS Search for real estate investment information & property search. We also offer exclusive Property Management services with All-Inclusive 35% contracts; and our approach above all, is to provide a higher level of service that is unparalleled in the industry by offering our clients unique & valuable information on investments in Jackson Hole Wyoming.
If you're interested in buying or selling Jackson Hole Wy Real Estate in the area, we have full access to the largest Jackson Hole MLS search. As your featured real estate agent we will work with you, keeping your best interests at heart when searching for your investment property.
Launched in 1997, the site was designed to offer the most detailed realty information concerning our market. We focus exclusively on Jackson Hole Wy – and we know our marketplace which includes our homes, condos, land, and commercial property for sale – as well as the investment and rental market around them. Whether you are buying or selling your first home or investment property, our experienced team of realtors is here to meet, greet, and exceed your expectations. Call us today 800-687-1154 with questions, consultations or more!
---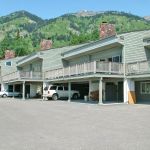 Timber Ridge #8 For Sale – Jackson Hole Vacation Rental Investment
Hi Jackson Hole Real Estate Friends, Today we would like to bring your attention to a fantastic new Jackson Hole listing that came on the market in Teton Village.  The Timber Ridge townhomes are a perfect alternative for those Jackson Hole buyers wanting a luxury property comparable to a home in Teton Village. Our Broker, …
Continue reading

Timber Ridge #8 For Sale – Jackson Hole Vacation Rental Investment
Fourth of July in Jackson Hole – A Yearly Tradition
Fourth of July in Jackson Hole is like Christmas and a fabulous birthday party combined as it represents the freedom of this beautiful country we live in. The July 4th holiday feels like a spiritual marker each year on the calendar to remind us all to be thankful, rejoice, spend time with family and friends, …
Continue reading

Fourth of July in Jackson Hole – A Yearly Tradition
---
"I look for a realtor to be accessible and knowledgeable, as well as enjoyable to work with. Jackson Hole Real Estate Company was all of these things and more. Their team quickly understood what I was looking for and found me the perfect property here in Jackson. I would eagerly recommend them to anyone."
Robert Carmichael - Jan, 2015 -
---