Search All Jackson Hole Real Estate
Search
Recent Listings
$574,900
2 Bedrooms
2 Bathrooms
1033 SqFt
3 - W Snake N of Wilson
Residential - Condo/Townhouse
Recent Listings
$785,000
2 Bedrooms
2 Bathrooms
1950 SqFt
4 - W Snake S of Wilson
Residential - Single Family
Recent Listings
$995,000
3 Bedrooms
2 Bathrooms
2297 SqFt
9 - South of Jackson to Snake River Bridge
Residential - Single Family
Recent Listings
$959,000
4 Bedrooms
3 Bathrooms
1850 SqFt
8 - Town of Jackson
Residential - Single Family
Recent Listings
$359,000
1 Bathrooms
464 SqFt
1 - Teton Village
Residential - Condo/Townhouse
---
---
Jackson Hole Real Estate Company
Jackson Hole Real Estate Company is a premier Broker & Buyer's Agent offering access to the entire Jackson Hole MLS Search for real estate investment information & property search. We also offer exclusive Property Management services with All-Inclusive 35% contracts; and our approach above all, is to provide a higher level of service that is unparalleled in the industry by offering our clients unique & valuable information on investments in Jackson Hole Wyoming.
If you're interested in buying or selling Jackson Hole Wy Real Estate in the area, we have full access to the largest Jackson Hole MLS search. As your featured real estate agent we will work with you, keeping your best interests at heart when searching for your investment property.
Launched in 1997, the site was designed to offer the most detailed realty information concerning our market. We focus exclusively on Jackson Hole Wy – and we know our marketplace which includes our homes, condos, land, and commercial property for sale – as well as the investment and rental market around them. Whether you are buying or selling your first home or investment property, our experienced team of realtors is here to meet, greet, and exceed your expectations. Call us today 800-687-1154 with questions, consultations or more!
---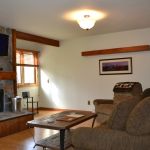 Real Estate in The Aspens Racquet Club in Jackson Hole
I really like the the Aspens subdivision in Jackson Hole on the popular Westbank area. When I first moved here 30 years ago we rented a condominium and found it to be a great location and central hub to easily get to the Jackson Hole Mountain Resort, Teton Pines Country Club, Wilson and the Snake …
Continue reading

Real Estate in The Aspens Racquet Club in Jackson Hole
Eagles Rest Condominiums
The Eagles Rest condominium complex in Teton Village has wonderful views of both the Jackson Hole Ski Area and also has sweeping views over the new Shooting Star Country Club development. The owners we represent at Eagles Rest have done many nice upgrades to these nice units ideally situated in Teton Village. These town home …
Continue reading

Eagles Rest Condominiums
---
"The team at Jackson Hole Real Estate Company really listened to our needs in a home and found us the perfect place. They worked with the owners and went above and beyond to make the deal happen. After 10 years of living in Jackson, our dream of being homeowners is finally a reality. Thank you!"
- Nov, 2014 Jackson, WY
---